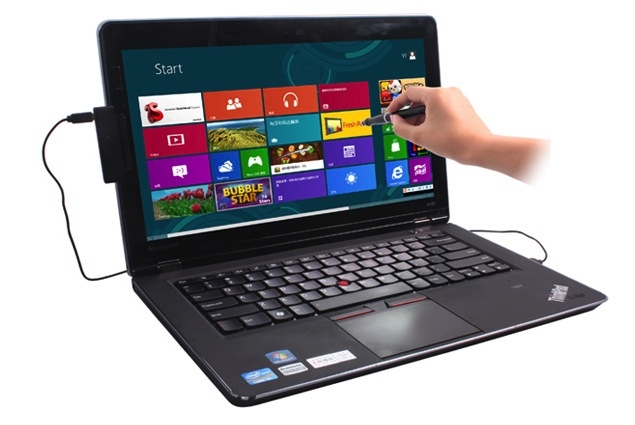 Some people are of the opinion that the Windows 8 operating system released by Microsoft is best enjoyed if you have a touch sensitive display screen on your laptop. If your laptop or computer lacks this capability however, you can turn your display into a touch sensitive one.
How?
With Portronics Handmate Windows 8 Pen, you can achieve just this.
Simply connect it to your computer through one of the USB ports and attach the receiving unit to one of the edges of your screen, around the midpoint. The Handmate Windows 8 Pen can be calibrated through the control panel (instructions on how to do this are contained together with the device).
After this has been done, you simply make use of the stylus pen and touch the screen with it. It comes in handy in some software applications for instance in adding finishing touches to your Paint designs.
For people who are used to gadgets like the iPhone or iPad which are very sensitive to touch, it may take you some time to get used to the Handmate Windows 8 Pen as it requires a little bit more pressing than you probably expect.
The Handmate Windows 8 Pen makes use of a combination of ultrasound and infrared technologies and works on 16-inches screens and below.